Joy Chuba
Executive Director
Joy.Chuba@cbc-ci.org
Joy Chuba has worked in the field of child abuse for 23 years and has her Masters in Social Work. As a member of the District 7 Child Protection Team, a division of the Department of Health, she served as a Lead for the statewide Quality Assurance Team. As the current Executive Director of the Children's Advocacy Center Osceola, Joy is an active member and officer of the local Child Abuse Prevention Task Force, Current Chair of the Osceola Children's Cabinet, and Co-Chair of the District 7 Child Abuse Death Review Team. She also serves as a Board Member/Officer for the Florida Network of Children's Advocacy Centers and Child Rescue Network. Joy is an avid reader and enjoys spending time with her family and her dog, Drew.
Johnny Polanco
Lead Child Advocate
Johnny.Polanco@cbc-ci.org
Johnny Polanco has been in the field of Social Services for over 20 years. Currently, he holds the position of Lead Child Advocate and has been with the Children's Advocacy Center for almost 9 years. Mr. Polanco is on the Osceola County Domestic Violence Task Force, Child Abuse Prevention Task Force, and is also an active member of the Osceola C.R.E.S.T. committee. Johnny loves to spend quality time with his 19 year old daughter and 3 year old dog and also loves to play softball and work out.
Farhana Akhter
Receptionist
Farhana.Akhter@cbc-ci.org
Farhana comes to us from Bank of America where she assisted customers with various financial transactions, maintained and assured quality customer relations, and handled/resolved financial discrepancies.

Farhana earned her AA in General Education from Valencia and her BA in Legal Studies (Public Health & Affairs) from UCF. When she has a spare moment, Farhana enjoys spending time with family, social events, traveling, and shopping.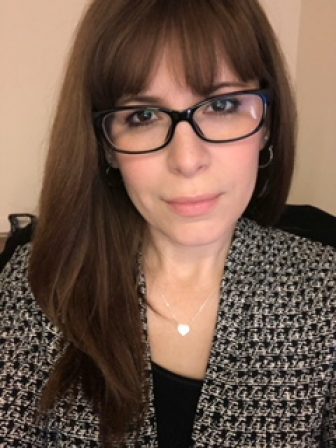 Ilvia Ortiz-Paez
Child Advocate
Ilvia.Ortiz-Paez@cbc-ci.org
Ilvia Ortiz-Paez joined the Children's Advocacy Center for Osceola in January 2018 as a Child Advocate.

Ilvia has worked in the field of Child Welfare for over 12 years. Ilvia worked as a Case Coordinator at the Child Protection Team
from 2014 to 2016. Prior to this, she was a Child Protective Investigator for both the State of New Jersey and State of Florida, for a total of 10 years altogether.

Ilvia has her Bachelor's Degree in Psychology and completed the Child Advocacy & Policy Program
at Montclair State University. Ilvia enjoys spending time with family and friends, comedy, baseball and going on nature walks.